Not sure which phrase to choose?
Choose the nonprofit you'd like us to donate 5% of this bracelet to:
Get 10% Off + Free Shipping
When you purchase 2 or more bracelets.
Use code: BUYTWO

*Free shipping only valid to customers in the U.S.
Description

Materials & Care

Sizing

Nonprofits
The curb chain bracelet is bold and on trend. This simple chain is designed to be part of your daily collection.
Sizing
• Adjustable 6" - 7.5"
Materials:
• 14k Gold-plated brass Curb Chain
• Plated with 2 microns of 14k Gold (2 microns is about 11x thicker than common flash-plating)
Gold Bracelets
• 14k gold-plated brass
• Hypoallergenic / nickel-free

• Plated with 2 microns of 14k gold (2 microns is about 11x thicker than common flash gold-plating)

Silver Bracelets
• Silver-plated brass
• Plated with 2 microns of silver metals (2 microns is about 11x thicker than common flash plating)

We've designed these bracelets to last through everyday wear. However, we recommend following the below care instructions to maximize the life of your Presently bracelet:

• Store your jewelry in the Presently cloth bag which was included with your purchase
• Clean your jewelry with a dry cotton cloth to renew its shine
• Avoid contact with anything containing derivatives of alcohol
• When possible, remove before showering or swimming.
• Women's Chain Bracelet Length: Adjustable 6" - 7.5" (Larger sizes may be available upon request).
• Women's Gemstone Bracelet Length: Adjustable 6" - 8"
• Men's Gemstone Bracelet Length: Adjustable 7" - 9"
• Closure for The Chain Collection: Lobster Clasp
• Closure for The Gemstone & Macrame Collection: Pull Cord
More Mindfulness
Don't forget your matching Mirror Cling to boost your mindfulness mojo.
We donate 5% of every bracelet to these mental health nonprofit organizations: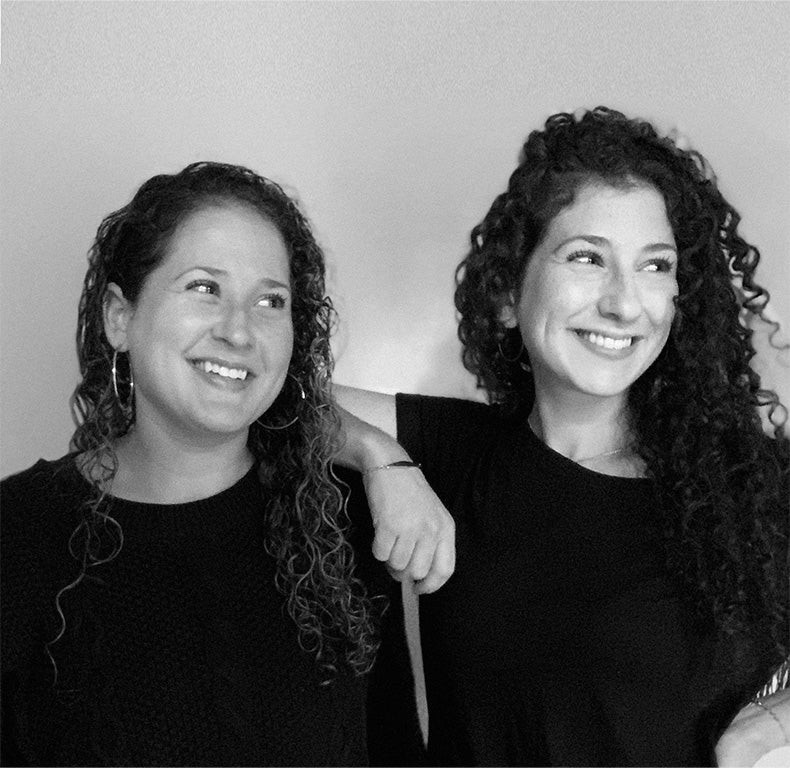 About Us
two sisters with OCD and anxiety (yes, it runs in the family) who used our learnings from therapy to create a helpful tool for those chronic doubters, reassurance-seekers, & OCD warriors.

As sisters, we have the kind of relationship where we can push each other past our comfort zones, knowing that it will make us stronger in the long run (though in the moment we may feel the urge to pull each other's hair out).

We know that gut-wrenching, chest-tightening feeling (all too well). We also know how to survive it.

When anxiety weighs us down, sometimes we need to remind each other of the tools we've learned and the strength we have to pull ourselves back up.

With Presently, we're passing these tools onto you.

YOU MIGHT BE THINKING...
Why get this bracelet when you can simply jot down these words for future reference?
Sure, you can write down the words on your phone, save it to your desktop, or maybe even print it out and stick it on the wall. But, after a while, those avenues lose meaning.

When you have a Presently Mindfulness Bracelet on your wrist, it's so much more than words engraved on a bracelet.

It's a beautiful piece of jewelry that was created, not by mental health professionals, but by two women who personally know how painful it is to miss out on life because of anxiety.

It's a reminder of the strength you've found to smack yourself(metaphorically, of course) across the face, interrupt your own anxious thought spirals, and remind yourself to:

"Get 👏 out 👏 of 👏 your 👏 head.And get back to the present moment."You'll want to wear this bracelet because it's a reminder of the decision you made to stop wasting your precious time on anything but the present moment.